Join us in Baton Rouge, LA for the 2023 Convention!
Scroll down for general information as well as pre and post-tour descriptions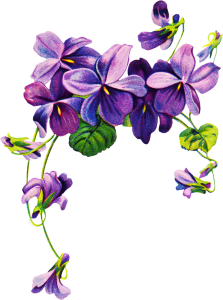 Convention Chair: Charlotte Schneider
Lodging: Embassy Suites, 4914 Constitution Avenue Baton Rouge, LA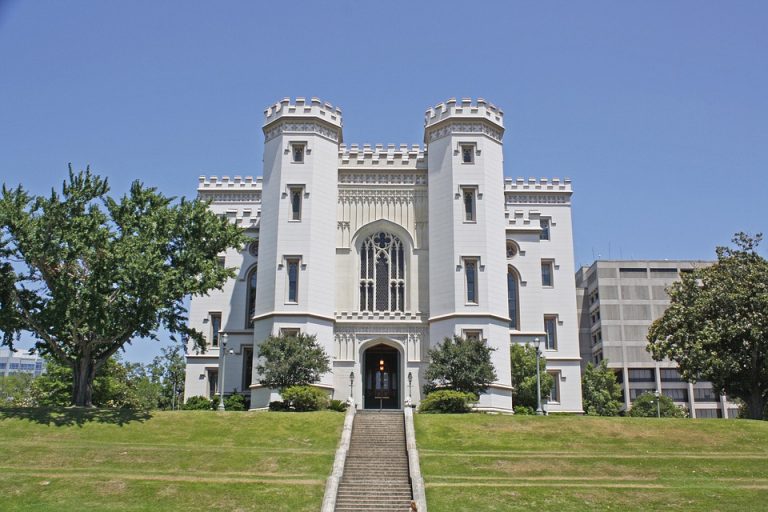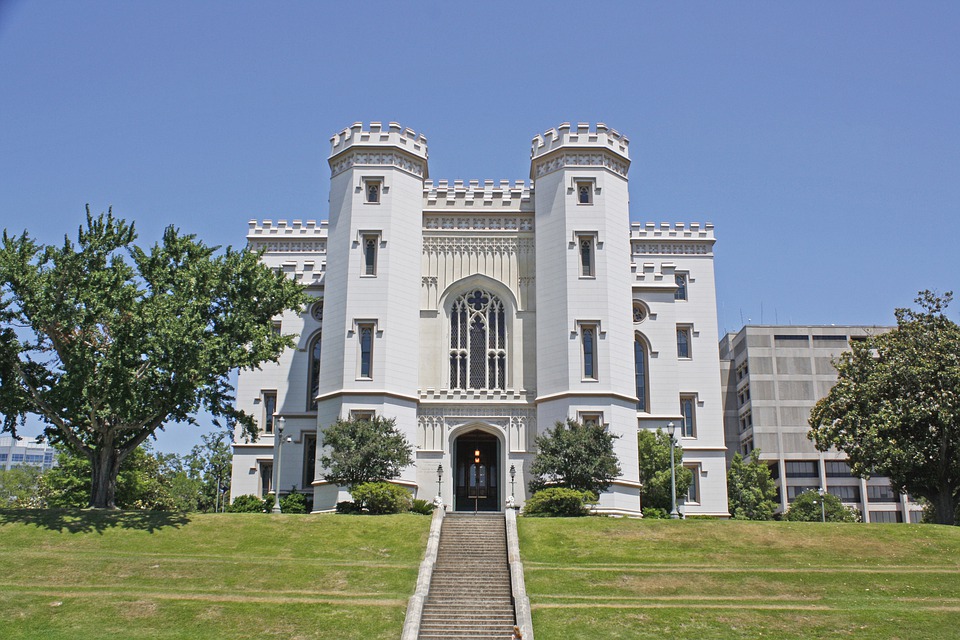 The old capitol building in Baton Rouge
Pre & Post-Tour Information
2023 Mabel Caldwell Scholarship Pre-Tour
Be ready for antebellum splendor as you board the bus for your tour of St. Francisville Plantation country. Of note – this town once served as the capital of the Republic of West Florida. You will visit the famous Myrtles Plantation known for its antebellum ghosts! Hopefully, ghosts are sleeping and all make it back on the bus to head downtown for lunch (on your own) with time to visit unique shops such as Grandmother's Button Gift Shop/Museum, a distinctive antique shop, located in an old historic bank building. The last stop is Rosedown Plantation, one of the most documented and intact plantation complexes in the South, known for its extensive, beautiful, formal gardens. You do not want to miss this tour of "Antebellum Life!"
"Laissez les Bon Temps Rouler" – "Let the Good Times Roll"
Join us for the post tour and "Let the Good Times Roll" (a very common Cajun saying).
Off we go across the Atchafalaya Swamp to Avery Island – home of tabasco sauce, alligators, a large bird rookery with pink spoonbills and Chinese gardens complete with a bigger than life Buddha. Then a visit to New Iberia, the "Berry" of the Bayou Teche, settled by the Spanish prior to French occupation – a city spotlighted by a recent Hallmark movie and the setting for many James Lee Burke novels.
Then, "A Taste of New Orleans"
The "Big Easy" is our destination on the second day of the tour. Beignets, beautiful Jackson Square, courtyards and balconies, a close up glimpse of Mardi Gras, and standing on the bank of the mighty Missisip are just some of what you will experience! Bring your camera and wear your best walking shoes, as we delight you with the sights and sounds of the city.