National Kappa Kappa Iota, Inc.
The purpose of this organization shall be to promote the advancement of education by providing an effective network for the exchange of education and teaching practices by educators.
If you are not familiar with our organization and your first contact with us is online, we would be pleased to hear from you! Please let us know what your needs and questions are, we will be more than happy to help!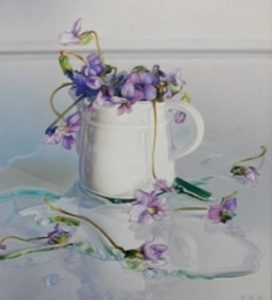 Kappa Spotlight for March
Lynn McNeilly,
Omicron Chapter, Rho State/NC
Lynn McNeilly is a leader, an organizer and one who gets things done. During Lynn's presidency, Covid became a grave issue. At the time, Lynn was Rho State President. We worried about our meetings, our service projects and our connections with our Kappa sisters. Lynn stepped up. Instead of putting everything on hold, she established Zoom meetings with Rho State. Through this act we were able to carry on the business of Kappa and have contact with our Kappa sisters.
National Kappa Kappa Iota, Inc. 1875 East 15th Street Tulsa, Oklahoma 74104-4610 kappa@galstar.com

(918)744-0389
(800)678-0389
Fax: (918)744-0578
We look forward to hearing from you!