National Kappa Kappa Iota, Inc.
The purpose of this organization shall be to promote the advancement of education by providing an effective network for the exchange of education and teaching practices by educators.
If you are not familiar with our organization and your first contact with us is online, we would be pleased to hear from you! Please let us know what your needs and questions are, we will be more than happy to help!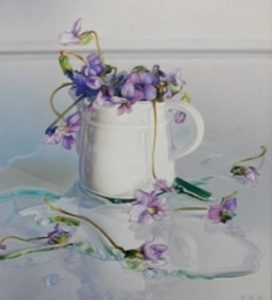 Jane Otradovec, Lambda Chapter, Zeta State/MO
Jane Otradovec is one of the long-serving Kappas and continues to be active as a co-chair of the Ad Hoc Headquarters Enhancement Committee. She is a Past State President of Ohio State, and a strong supporter of her local chapter, as well. She often comes to Tulsa to help with the inventory of our antiquities, and whatever she can do to assist. This year she made the trip to report to the NEC the variety of ways that her Committee had recommended for approval. Over the years, she has been found in the Kappa kitchen, helping to prepare food, or offering to put together booklets if needed. Her history with Kappa is long, but her memory is clear.
National Kappa Kappa Iota, Inc. 1875 East 15th Street Tulsa, Oklahoma 74104-4610 kappa@galstar.com

(918)744-0389
(800)678-0389
Fax: (918)744-0578
We look forward to hearing from you!