National Kappa Kappa Iota, Inc.
The purpose of this organization shall be to promote the advancement of education by providing an effective network for the exchange of education and teaching practices by educators.
If you are not familiar with our organization and your first contact with us is online, we would be pleased to hear from you! Please let us know what your needs and questions are, we will be more than happy to help!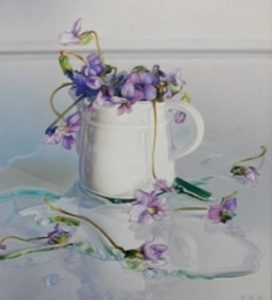 Kappa Spotlight for January
Susan Allred,
Rho State/NC
Susan Hendrick of Pi Chapter, Rho State, NC was a hardworking, dedicated member who always set goals for the promotion of education in Pi Chapter. Before we lost her to cancer in November, 2020, she served as a member, president, secretary, treasurer and committee chair of Kappa Kappa Iota from 1974-2020.
Susan H. invited Susan Allred to join Kappa Kappa Iota when Susan A. moved to Rutherford County. A Forever Friendship began. She inspired Susan A. to become more involved in Kappa activities, knowing that Susan A's love for education would begin a legacy for Rho State.
Susan Allred is serving as State President this year and asks us to Promote Kappa "For the Good of the Cause." The best part of knowing Susan is that she is a true friend, ready and willing to do whatever is needed to assist when asked and promote Kappa. Rho State cherishes our Forever Friends, Susan Allred and Susan Hendrick.
National Kappa Kappa Iota, Inc. 1875 East 15th Street Tulsa, Oklahoma 74104-4610 kappa@galstar.com

(918)744-0389
(800)678-0389
Fax: (918)744-0578
We look forward to hearing from you!