National Kappa Kappa Iota, Inc.
The purpose of this organization shall be to promote the advancement of education by providing an effective network for the exchange of education and teaching practices by educators.
If you are not familiar with our organization and your first contact with us is online, we would be pleased to hear from you! Please let us know what your needs and questions are, we will be more than happy to help!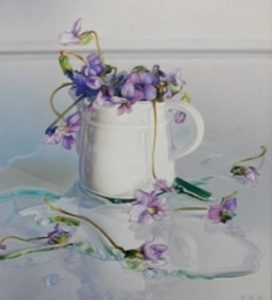 Kappa Spotlight for November
Linda Hilton,
Gamma State/KS
Every Kappa has a heart for children, or they wouldn't be an educator. Past National President Linda Hilton, Alpha Gamma Chapter/Gamma State, has such a heart having been a classroom teacher for 48 years. She was on staff for the State and Regional Reading Conferences in 2003. Then in 2006 she received the Kansas Reading Association Outstanding Reading Educator Award. 
Having been a Kappa Member for over 45 years, Linda was the National President in 2009-2010 when the Convention was held in Oklahoma City. She has served on numerous National Committees and continues to encourage Kappas to "Do Their Best" at supporting other Kappas, showing that she has a heart for children and those who give of themselves to others.
National Kappa Kappa Iota, Inc. 1875 East 15th Street Tulsa, Oklahoma 74104-4610 kappa@galstar.com

(918)744-0389
(800)678-0389
Fax: (918)744-0578
We look forward to hearing from you!