National Kappa Kappa Iota, Inc.
**We are happy to announce that former Executive Director Marilyn Bridges's daughter, Grace, was able to go home after almost two months in the hospital with severe Covid-19. See "What's Happening Around Kappa" for more information.
***Did you lose something at the Centennial Convention? See "National Convention" page for information.
The purpose of this organization shall be to promote the advancement of education by providing an effective network for the exchange of education and teaching practices by educators.
If you are not familiar with our organization and your first contact with us is online, we would be pleased to hear from you! Please let us know what your needs and questions are, we will be more than happy to help!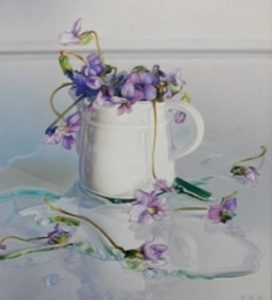 Kappa Spotlight for September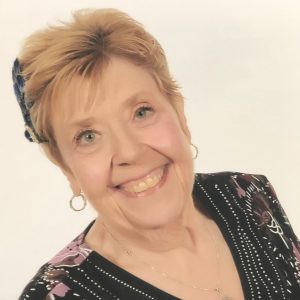 Judith Goodin, Epsilon Beta,
Alpha/OK
Judy has retired after teaching 37 years in the OKC Public Schools. Judy knows how to coupon, and she uses her knowledge to get extra items to give to those who are without. She belongs to a Facebook group, "Down on Your Luck" where she finds people in need and coordinates donations, or provides the items that people are needing. She has made her garage the place where she organizes and dispenses the donations to others.
Judy and her daughters help the homeless through donations to "SISU–a Homeless TeenShelter" and "the Church Under the Bridge". She crochets hats and scarves to help keep the homeless warm. Her Epsilon Beta sisters have helped her with projects, too. We filled pill bottles with shampoo and donated other items at a meeting for the "Church Under the Bridge." We collected socks for "Socks of Love" and books for "Little Read Wagon," and Judy delivered them to those charities. We donated items for Christmas bags for the SISU group. Judy and her chapter sisters have donated to Passageways, as well, which is a shelter for abused women and children for many years.
Judy always has a giving project going. She has helped many organizations and individuals. Other donations of love have been given by Judy to "Jordan's Crossing," "Kaleo Foundation," "Crisis Nursery," and "Pine Box Around OKC". Judy has taken on a retirement job of helping others. So, for all of the things she does,we, her Epsilon Beta sisters, hope you will honor Judy for her many philanthropic deeds. Judith (Judy) truly deserves to be highlighted for Making a Difference in the lives of many people.
National Kappa Kappa Iota, Inc. 1875 East 15th Street Tulsa, Oklahoma 74104-4610 kappa@galstar.com

(918)744-0389
(800)678-0389
Fax: (918)744-0578
We look forward to hearing from you!