National Kappa Kappa Iota, Inc.
The purpose of this organization shall be to promote the advancement of education by providing an effective network for the exchange of education and teaching practices by educators.
If you are not familiar with our organization and your first contact with us is online, we would be pleased to hear from you! Please let us know what your needs and questions are, we will be more than happy to help!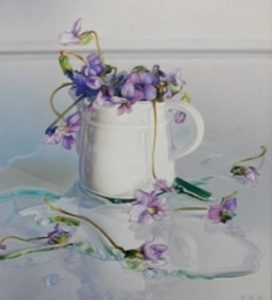 Kappa Spotlight for September
Brenda Morrison,
Rho State/NC
As the old saying goes, if you want anything done, ask a busy person. Brenda Morrison is that person. She is busy in all forms of activities. Brenda is a Deacon in her church, an officer of the Eastern Star, a volunteer for the local museum, works at Caesar Elementary School this coming school year as a second grade teacher; the list goes on and on. But what I want to speak about is her life with Kappa Kappa Iota.
Brenda has been a devoted Kappa member since November 10th, 2000. Since that first date she has not said no to Kappa. Brenda has answered yes to all sorts of Kappa committees, local, state, and national. She has answered yes to serve on all levels of offices for her local Omicron chapter, for her Rho State Chapter, for the National Executive Committee. Finally, reaching the honor of being the National President of Kappa Kappa Iota.
National Kappa Kappa Iota, Inc. 1875 East 15th Street Tulsa, Oklahoma 74104-4610 kappa@galstar.com

(918)744-0389
(800)678-0389
Fax: (918)744-0578
We look forward to hearing from you!